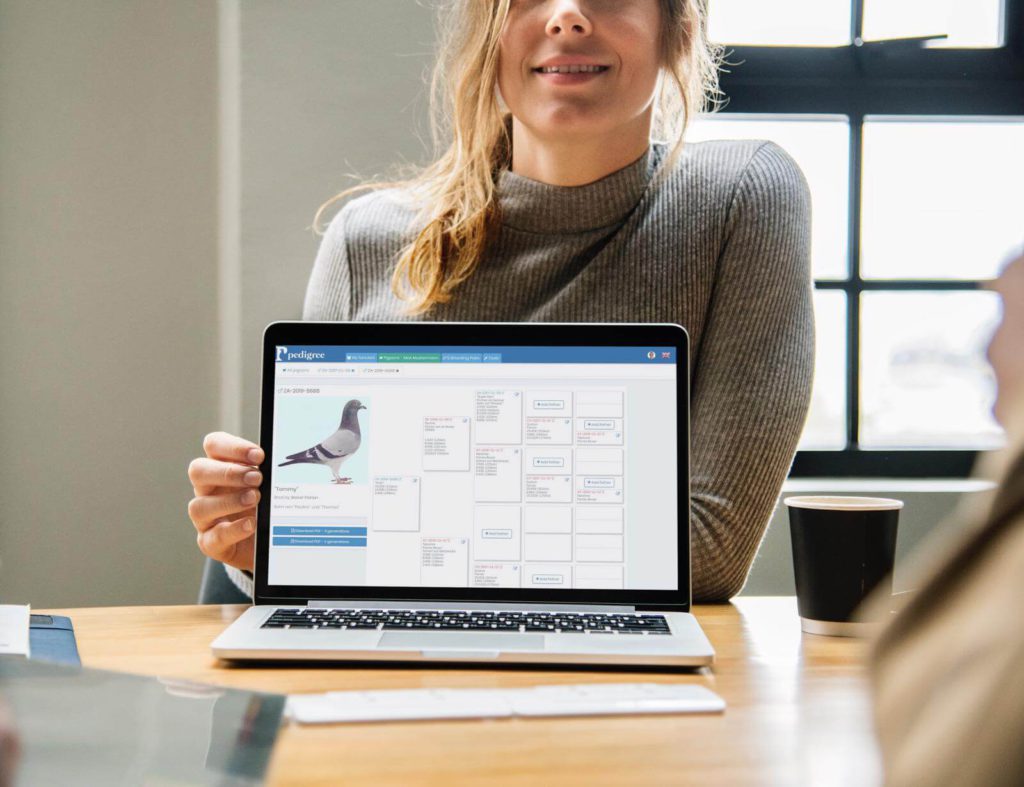 Manage your pigeons with ease in realtime
Pedigree.Live is a cloud-based online pedigree application from BENZING allowing you the possibility to view and maintain pigeons and pedigrees from anywhere, including your tablet and smartphone.
Delivering detailed pigeon data in real time
It is very user friendly with a neat User Interface making pigeon pedigree management a simple task for all. In conjunction with MyPigeons.Live, you are able to import accurate certified race results into your pedigrees. Pedigree.Live also includes lots of additional functionality to make the management of your pigeons so easy.
Manage all your pedigree data quickly and easily through our cloud-based platform
See our videos related to pedigree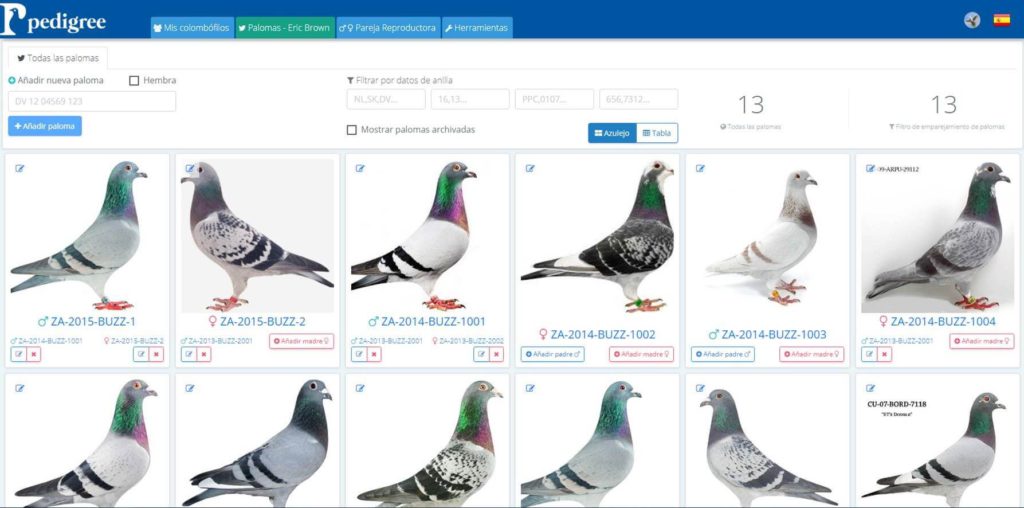 See different levels and detailed information of the pigeon
Pedigree.Live currently has the ability to display two levels of pedigree (3rd or 4th generation) as well as the option to highlight selected boxes in a chosen colour.
It also offers the option to preview the pigeon pedigree before printing.
Future releases of Pedigree.Live will introduce additional templates to suit every fanciers' needs.