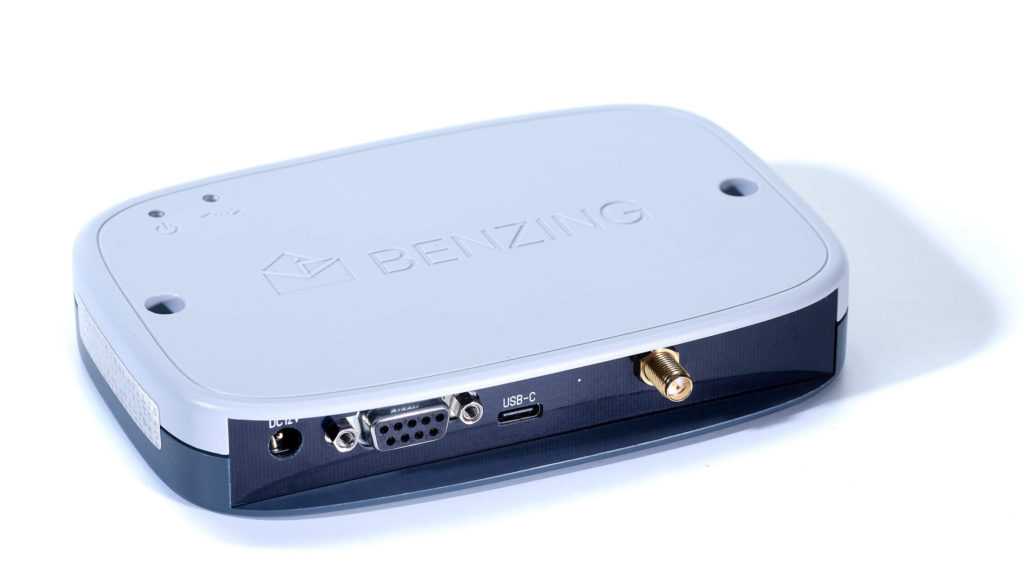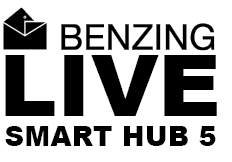 Uniting the world of pigeon sports online
NEW FEATURES
Bluetooth and Wi-Fi integrated
Online Update Function
You've probably come to expect regular tech updates from your current smartphone provider – even though it may be hard to imagine how they can improve on the speed, features and beauty of your existing model!
At BENZING our approach to tech is no different. Once we've unveiled the latest innovations for our BENZING suite of race products, we're straight back to working on new developments so we can continue to bring you the very best, game-changing feature updates year after year.
Think your BENZING model can't get any faster, safer or more feature-rich? Think again!
The BENZING Live Smart Hub 5 will be able to handle the functions of the SMART HUB 4, new functions can be updated "over air".
What is the upgrade?
Our Smart Hub 4 has been upgraded to Smart Hub 5 and new features include:
An internal 2G-3G-4G antenna
Built-in Bluetooth and Wi-Fi as standard
Upgraded smart loft diagnostics to show the current status of all devices connected in your loft
Compatibility with an optional BENZING Smart Loft Sensor TH1 for optimum temperature and humidity measurement in the loft
An integrated continuous clocking module to register pigeons even while you are in the club your clock which is not connected at this time
Our online firmware update function ensures every day maintenance is now hands-free
The BENZING Live Smart Hub 5 will initially be able to handle the functions of the Smart Hub 4, while new functions can be updated via the Cloud.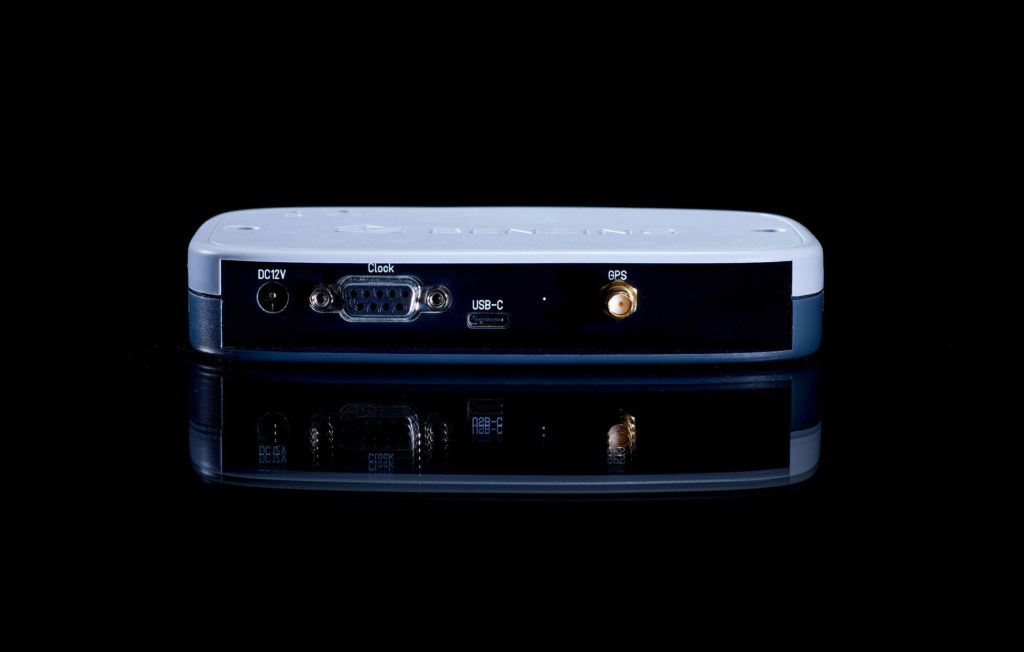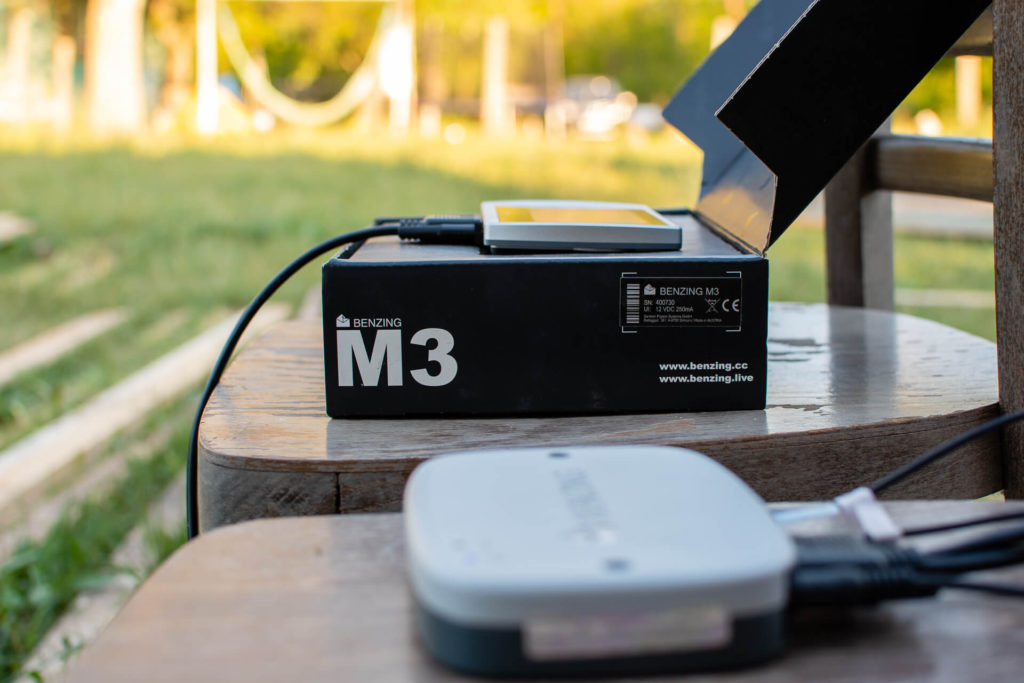 SEE ALL YOUR ARRIVALS/RESULTS ONLINE
Live transmission of the arrival data
Easily oversee and edit race data
Manage community and club flights
Receive push notifications to mobile devices
With BENZING Live Smart Hub 5 pigeon fanciers can access a wide range of essential live and recorded data. For example, they can follow the arrival times of their own pigeons live and compare them with the data of other fanciers' pigeons and download a PDF report.
BENZING Live Smart Hub is perfectly compatible with all our pigeon clocks, including the BENZING M1, G2 Express Clock, BENZING M3/M2. Simply connect our hardware to the clock.
CONTINUOUS CLOCKING
All of your pigeons will be basketed
An integrated continuous clocking module registers the pigeons even while you are away.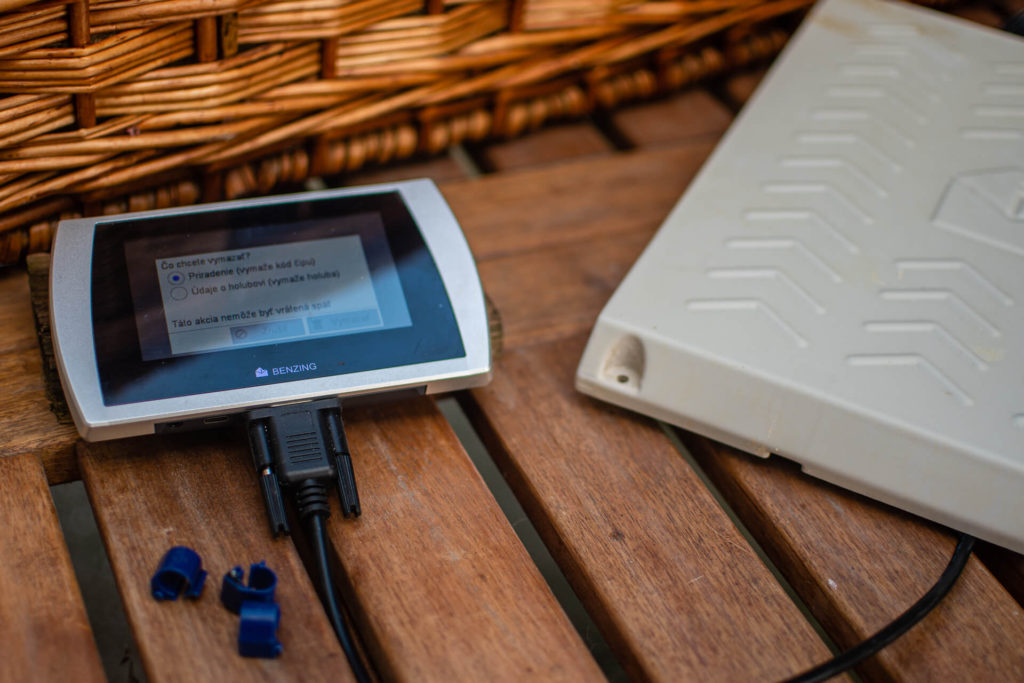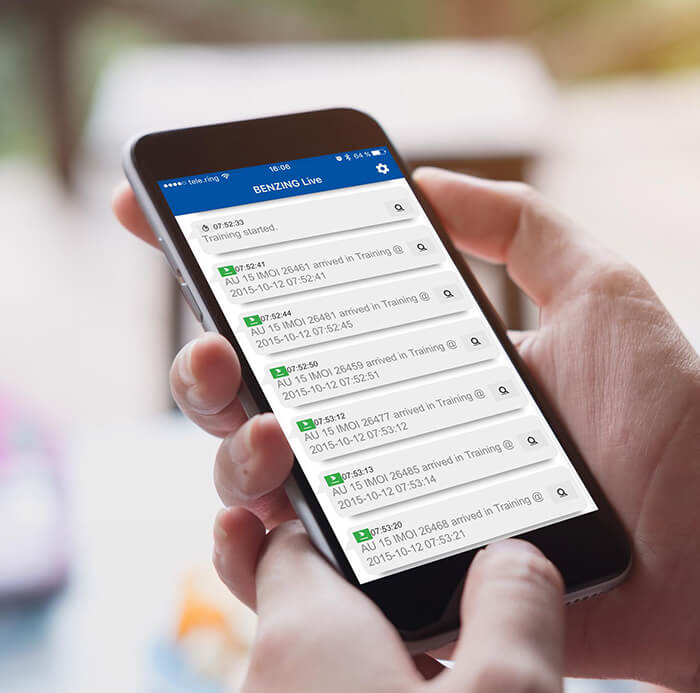 GOING MOBILE with
BENZING Live App
The BENZING Live app immediately connects pigeon fanciers to the very latest global pigeon race results in real time around the world – all while using the convenience of your smartphone.
To get started, first register an account with us at mypigeons.live
Next download our free app called BENZING Live for IOS at the Apple store, or at the Google Play Store for Android.
Once you've registered the app at BENZING Live and received your IPFN (international pigeon fanciers number) you can use it to follow the results of all One Loft Races using a BENZING system anywhere in the world – plus so much more!
DOWNLOAD IT NOW!
How does it work?
Immediately ready for use – no internet connection in the loft
The BENZING Live Smart Hub 5 works with a GPRS modem that already has a BENZING SIM card installed (included in the membership). It can be used in over 65 countries worldwide and does not require an internet connection in the field.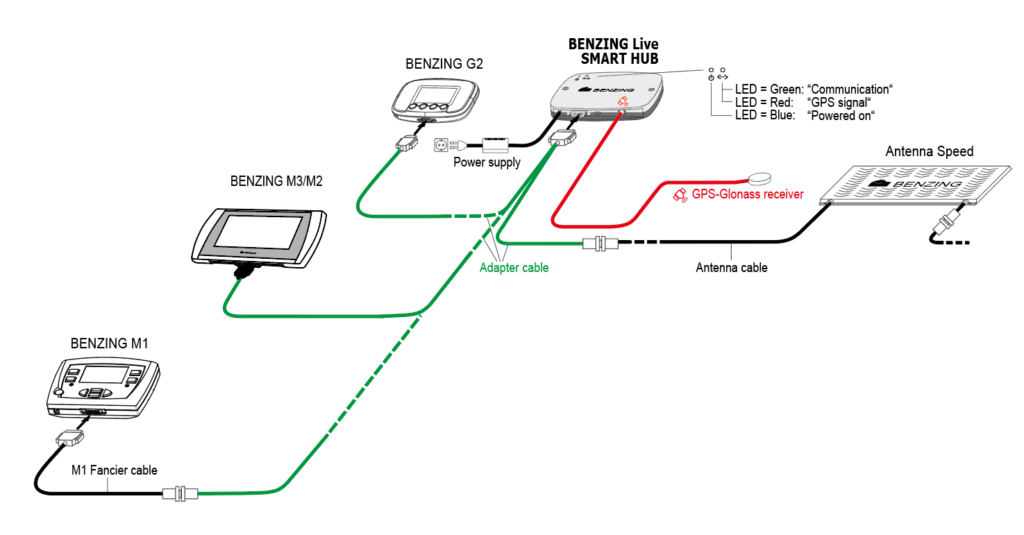 ---
See our videos related to BENZING Live Smart Hub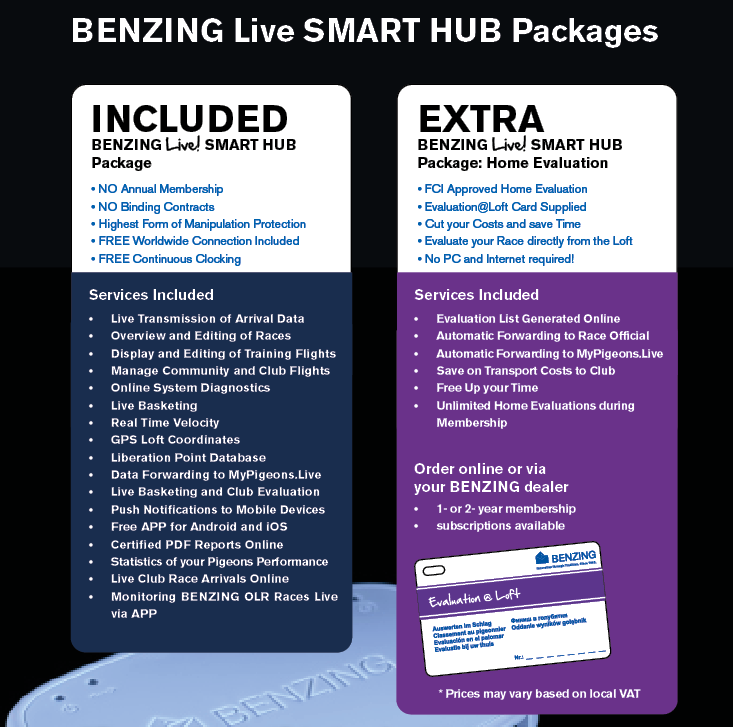 BENZING Live Smart Hub PACKAGES
Order online or contact your local BENZING dealer.
In our standard package, enjoy no annual membership fees, our patented manipulation protection system, and free worldwide internet connection.
Our extra package is available for a small annual fee and is suited to the pigeon racing professional or club. It includes FCI-approved home evaluation and there's no PC or internet required.
NO CONTRACT
BENZING Live Smart Hub is delivered with a SIM card similar to those of a cell phone. As soon as the device is connected, fanciers can register and gain access with a personal password – safely and conveniently. There are no set time commitments or contracts. Every pigeon fancier can decide how long he or she wants to use BENZING Live Smart Hub.